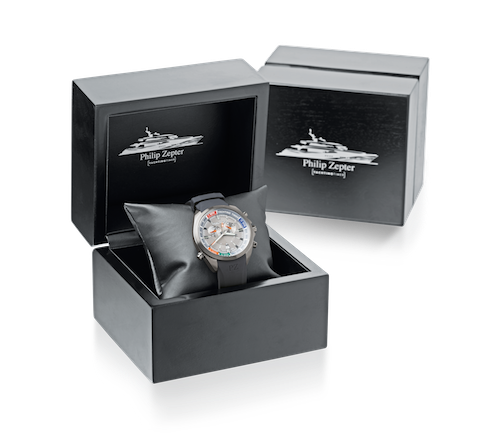 DON'T IMITATE. NAVIGATE.
In the quest for bigger and higher challenges the Zepter Group has embarked in yet another mission. Philip Zepter Yachts has created an original, unconventional mega-yacht, following the desires and vision of Mr. Zepter . The 50-m long motor yacht, "joyME" was launched in September 2011 at the Monaco Yacht Show and has broken the barrier in terms of high design ideals and innovative technology. To celebrate this special moment and the embodiment of a dream, Philip Zepter Timepieces has created the perfect watch - a bold statement of excitement and a real joy for the owner.
PERFORMANCE IS EVERYTHING. EVERY SECOND COUNTS.